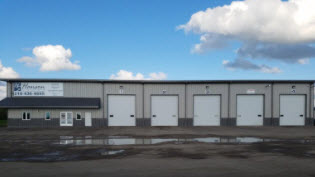 Who We Are:

Hanson Sales began in 2005 when Greg & Lorna started selling Ali Arc & Magnum grille guards from home in Karlstad, MN. The sales of the grille guards quickly grew to selling a wide variety of parts and continues to grow.
Today, Hanson Sales has a large variety of parts in stock available for over the counter purchase. If not in stock, the parts can be here next day! Our parts department is dedicated to helping you get on the road as fast as possible.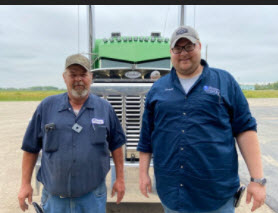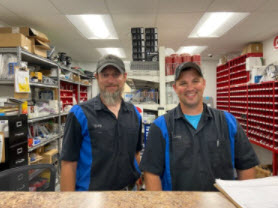 What we do
Hanson Sales does everything from a tire change to a full service to an engine overhaul! We are Cummins certified and have all of the diagnostic tools for all major engines. Our mechanics attend ongoing trainings to keep their certifications up to date to offer the best repair skills for our customers.
We purchase at discounted prices and share the discount with our customers.
We have 9 bays including the Hunter Alignment Center bay, all located in a brand new facility with skilled mechanics ready to take on any job! Hanson Sales also offers two service trucks that are on duty 24/7. We are ready for you road service needs at any time!
We offer a driver/customer lounge where you can comfortably wait for your equipment.
Hanson Sales has a wide variety of parts ON HAND! We will get you the best pricing in the area. Stop in and see our parts specialists today. If you can't make it in, give them a call 218-436-4695