Commercial Traction Aid Kit $249 + tax (Commercial vehicle)

TruckClaws™ Commercial kits are made of heavy-duty steel and are for commercial vehicles with a GVW rating of 30k lbs or higher. Multiple kits can be added for even more traction. Two kits (four claws) are recommended for very large loads. This kit includes two claws, three ratchets, three straps, and one carry bag. The extra ratchet and strap are to be kept on hand as a spare.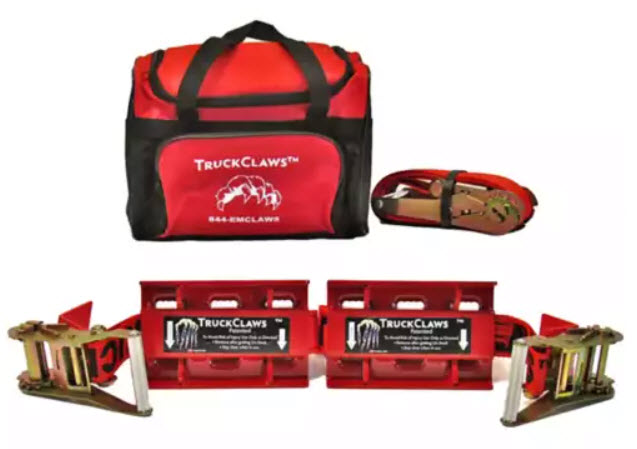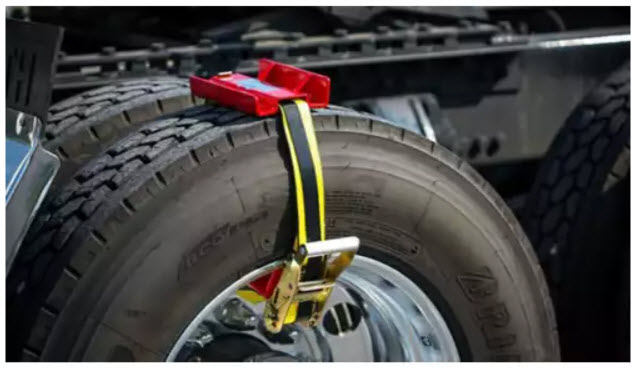 Light Duty Traction Aid Kit $159 + tax (Pick Up & SUV)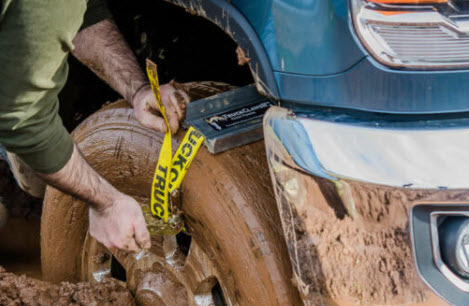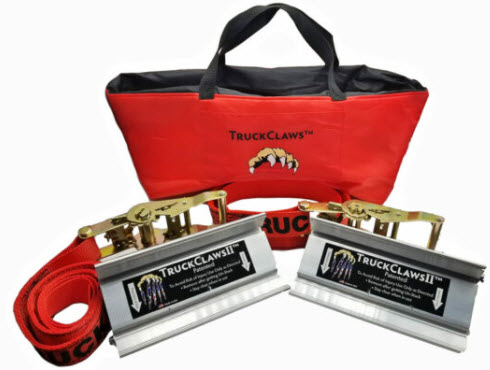 TruckClaws II™ is the emergency tire traction aid of choice for light-duty trucks, pickups, RVs, and SUVs. This traction aid can even be installed over conventional tire chains and snow chains. Each kit comes with two claws, two 48″ straps, two ratchets, and a carrying case.
Commercial Heavy Duty Traction Aid Kit (with heavier strap & carry bag) $279.61 + tax

Check out more information on our facebook page!